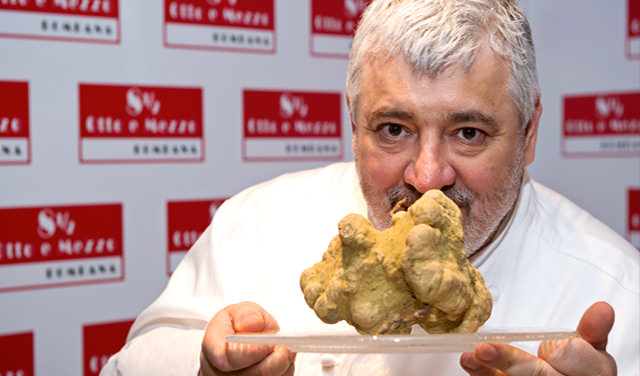 Umberto Bombana
In January 2010 Bombana opened 8 ½ Otto e Mezzo BOMBANA, to delight the gourmet palates again with his unique sophisticated and yet contemporary culinary creations. The Hong Kong Restaurant is strategically located in the heart of Central, in the elegant Landmark Alexandra, and has become the hottest high-end fine dining spot in town. The Restaurant name, selected personally by Bombana as a tribute to his favorite Italian film director Federico Fellini's 1963 autobiographical movie "8 ½", is a celebration of Italian lifestyle, art and an invitation to discover the Italian philosophy and pleasures.
After almost 20 years in Asia, Chef Patron Umberto Bombana has decided to make his first appearance in Mainland China and he has chosen one of the most unique and exclusive location in Shanghai : the Rockbund.
8 ½ Otto e Mezzo BOMBANA Shanghai has opened in February 2012 and is already leaving a mark in the Shanghainese Restaurant "scenario".