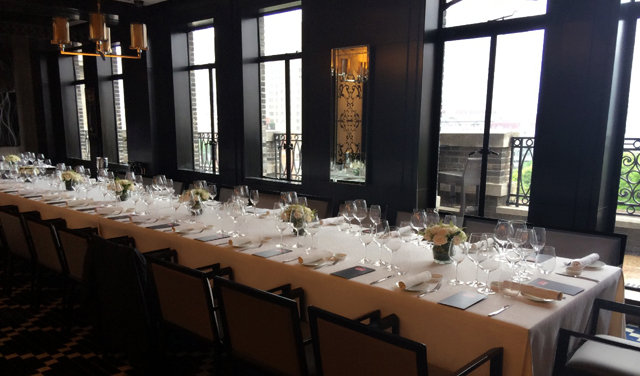 Whole Restaurant
For larger parties and for a 360 degree experience, our restaurant is available to be privatized for your event. This will offer you the spectacular location of our historical building and its great views, the fine dining expertise of our team, and the chance to customize or decorate the space based on your needs.
Whether it's for a product launch, a media event or a private occasion, this could be the perfect venue.
Please contact our events team at infoshanghai@ottoemezzobombana.com or 021 6087 2890 for further information and quotations, and to discuss capacity and layout.