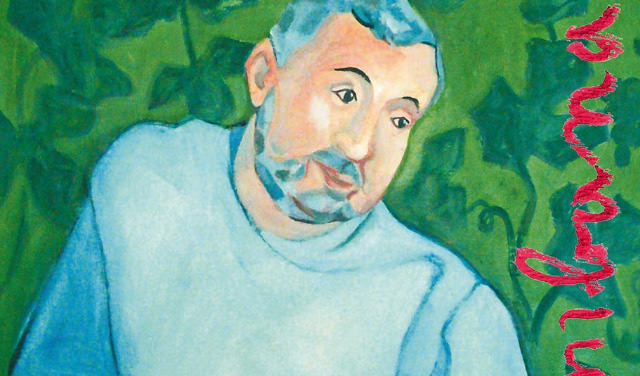 Partnership
Gianluca Miniaci
When 8 ½ Otto e Mezzo BOMBANA Restaurant and Lounge was opened, Chef Umberto decided to give a fresh and timeless image to the restaurant. That' s the reason why he contacted Artist Gianluca Miniaci and commissioned "Wild Garden", especially painted by Gianluca for the restaurant.
Krug
Since 1843, Krug has never failed to live up to its reputation as a great Champagne House, the only one to exclusively create what are today called prestige Cuvées. Joseph Krug's aspiration was to create a Champagne of undisputed quality, featuring a rare generosity and elegance. He thus created Krug Grande Cuvée, the first prestige Cuvées to be re-created every year. Surpassing the art of blending, Krug Grande Cuvée was born.
8 ½ Otto e Mezzo BOMBANA Restaurant and Lounge is honored to marry Krug' s philosophy by being a Krug' s Ambassade in Asia, shares the same passion for quality and consistency.
Castello Romitorio
Castello Romitorio is a massive twelfth century hilltop fortress in Montalcino.
Since 1986 has been producing exquisite Tuscan wines, grappa and olive oil in the best traditions of the region.
After acquiring the estate in 1984, artist Sandro Chia has spent the next following years restoring Castello Romitorio and transforming its lands into vineyards.
Sandro Chia
Born in Florence, Sandro Chia is and Italian painter and sculptor.
He says: "I make wine with the same passion with which I paint; it is a devotion, a sacrifice that ultimately brings the greatest reward".
Representing today one of the most important Italian artists, he belongs to the movement of the "Transavanguardia" and, since the 1980's, of the wider "Neo-expressionist" painters around the world.
Since 8 1/2 Otto e Mezzo BOMBANA's early partnership, Sandro Chia donated in 2013 a unique portrait of Chef Umberto Bombana as a symbol of friendship, with personalized label of the selected wine "Il Toro", available in the restaurant.